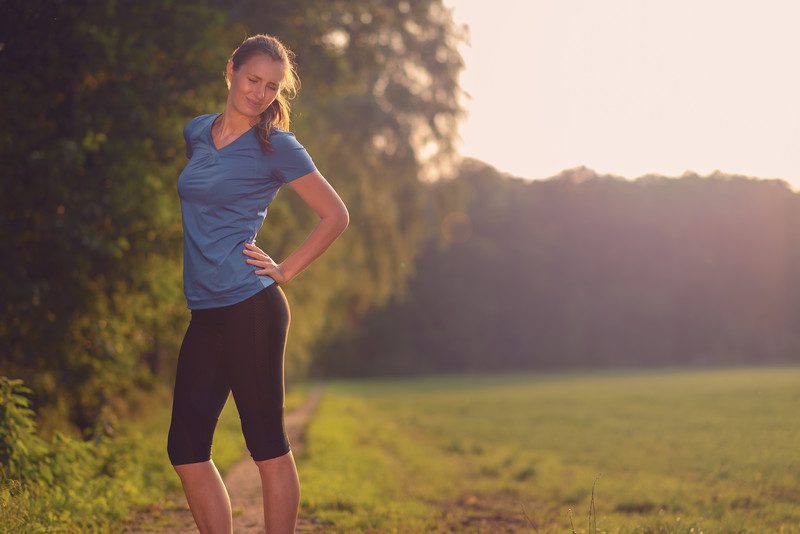 Back pain is one of the most common complaints on the planet. Nine out of ten people will experience it in their lifetime and five of ten working adults experience it year after year. Whether you lead an active lifestyle that has landed you with acute pain from injury, or you are dealing with chronic pain due to illness or a lifetime of wear and tear, we can help you to find relief through back pain therapy.
Your spine is made up of a vast network of nerves, muscles, tendons, ligaments, and joints, any of which can be the source of your pain. Most of the time however your pain has little to do with nerves, bone, or even your spine and discs as we have been taught. While determining the cause of your back pain isn't always simple, the right doctor can create a treatment regimen that will get you results without the complications of surgeries or pharmaceuticals.
When Your Back Treatment Isn't Helping
Some approaches to treating back pain simply do not help. Things like prescription painkillers only address the symptoms and not the cause. Even worse, many surgical interventions for back pain only result in changed or worsened pain symptoms, perpetuating the cycle of maintenance opiates for your pain. What's more, now you've added more trauma to the muscles and fascia of your back. Accepted therapies for chronic back pain is one field where traditional Western medicine has failed its patients.
Because PAIN IS NOT WHAT WE WERE TAUGHT!
In order to experience real relief, you need to investigate the possible causes of your pain. And the only thing you can believe at the end of the day, is what you can touch and feel. So where are you specifically tender? If pain is related to posture, poor physical activity, or stress, it is still coming from a lifetime of fascia injuries and environmental/food toxicity as root cause. And these injuries started in childhood when you jumped down the steps, out of trees, out of the swing set, and some followed the other kids off the roof. These are all questions we help answer as we help identify the root causes at Blatman Health and Wellness Center.
Where to Turn for Back Pain Relief
Back pain relief is what we do, and we're here to help you find the best solution. Treatments can include medications, of course, and they often do. However, our staff will also help you create awareness around the reality of the addictive nature of pain medication and will support you with additional alternatives.
Dry Needling is one such alternative that often provides relief. Another that you may not have tried yet is trigger point injection. We offer both of these modalities as well as other mind/body techniques to help with pain relief. In addition, Dr. Blatman is certified to recommend medical marijuana for chronic back pain, which can prove a healthy, natural alternative to prescription pain killers.
Could Something as Simple as Stretching Help with Back Issues?
Stretching: something we often hear is important, but many never take it seriously. When it comes to stretching, multiple studies have shown that daily stretching and exercise can significantly improve the pain associated with lower back conditions. At the Blatman Health and Wellness Center we teach you a home program that works for relieving your pain.
Back pain often causes us to adjust the way we move our bodies; it compensates for and avoids the painful area. But this causes our muscles and fascia to become unbalanced. Thorough stretching routines can lengthen any restricted tissues. And when combined with complementary therapies like chiropractic adjustments and acupuncture, it may help you avoid the use of dangerous pharmaceuticals and invasive surgery.
What About Massage Therapy for Relief from Back Pain?
Massage therapy can be very beneficial for those who suffer from back pain. The key is to target the right muscles. Some of the back's biggest pressure points are the quadratus lumborum (QL) and the gluteus medius, two main muscles in the back. We suggest targeting these muscles for 30-60 minutes for each session. Simultaneous stretching and massaging of the muscles can bring about effective relief over time.
At our Cincinnati health and wellness center, we specialize in massage as a treatment for back pain and other physical ailments. If you are experiencing back pain, tell us what areas are most painful. We can devise a customized massage therapy plan to address your pain without the use of surgery or potentially addictive pain medications. Our therapists are especially good at helping to get the kinks out of your fascia.
Could Stem Cell Therapy Provide Back Pain Relief?
It is hard to say if stem cell therapy would work for everybody, but it has provided relief from back pain for some. Golfer Jack Nicklaus made considerable progress after stem cell injections were used to treat his back pain. Other studies have applied stem cell therapy with no safety issues, significant reduction of pain, and increased functioning.
It certainly is something we can try. Unlike opioid treatment, stem cell therapy addresses the root cause. We inject your own stem cells into the affected tissue. These stem cells can be the building blocks to grow new healthy tissue that may help alleviate back pain. It is a therapy that has the potential to relieve back pain without invasive surgery. Many of our Cincinnati patients have had success with stem cell back treatments, as well as with stem cell injection treatments for knee pain.
The research on stem cell therapy has only just begun, but it has already shown great promise. It's a natural way of using the body's own processes to heal itself. It provides healing that gets to the root of the issue — rather than simply numbing the symptoms with no real solution.
Dealing with Constant Back Pain? Don't Give Up – There's Still Hope
If you've been dealing with chronic back pain throughout your life, it can often lead to frustration and lack of motivation to do the things you once enjoyed. Unfortunately, millions of Americans suffer from some form of pain, with back pain being one of the most common. At Blatman Health and Wellness Center, we specialize in helping patients manage and overcome their pain through a variety of holistic and integrative treatments, including massage therapy, targeted stretching, myofascial release, nutritional therapy, stem cell injections, and more.