The Growth & Development of Ohio's Blooming CBD Market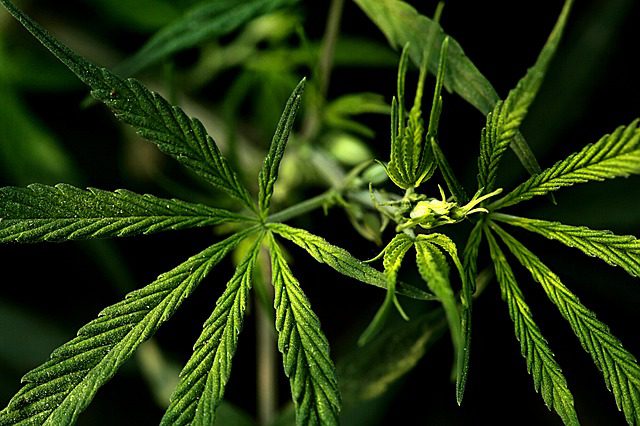 Since CBD was legalized in Ohio when Senate Bill 57 became law in July, the number of businesses selling the product has been growing, well, like a weed.
Exact numbers are cloudy, since the Ohio Secretary of State, which records new business filings in the state, doesn't keep specific records of companies selling CBD products. Existing businesses can freely add a line of CBD products.
But walking the downtown sidewalks of Cincinnati or any town in Ohio, all it takes is a pair of eyes to see that sales of CBD have bloomed. CBD oils, skin lotion, and even gummy bears are common in shops these days, everywhere from health food stores to your local gas station.
A Billion Dollar Market
Brightfield Group, which tracks cannabis markets, predicts the CBD market will reach $22 billion by 2022, according to the Dispatch.
Ohio's law follows the Federal reclassifying of CBD and hemp under the 2018 Farm Bill. The bill, now law, recognized hemp and any resulting CBD products as legally separate from marijuana, effectively ending the federal ban on both hemp and CBD. To qualify as federally legal CBD, it must be derived from the hemp plant and contain less than .3 THC.
Because of its extremely low THC content, users gain access to the medicinal benefits of CBD without the buzz. This type of CBD falls outside of Ohio's medical marijuana laws and does not require a doctor's recommendation. You don't need to be a card-carrying medical marijuana user to enjoy the benefits of hemp CBD products.
"That level of THC is only there for the medicinal value," Christopher Treff, an employee of Tri-Healthy, a CBD store in Ohio, told the Vindicator. "You won't get a psychoactive kick from it, but it is possible for those products to show up on a drug test if a person uses them frequently."
Though the Farm Bill legalized CBD and hemp on the federal level, it still left legality to the states. Ohio's Senate Bill 57 effectively legalized it in Ohio.
CBD Oil on Store Shelves Not from Ohio Hemp
The CBD that's being sold on Ohio's shelves currently is not processed from hemp grown in Ohio, at least so far. Since hemp only recently became legal in Ohio, the state and farmers are playing catch up when it comes to getting regulations and procedures in place.
"Here in Ohio, if you are manufacturing hemp products, which includes CBD oil, you have to get a license," said David Miran, executive director of ODA's hemp program, told the Vindicator. "Those facilities will be inspected by our safety staff to ensure sanitation and cleanliness. They'll be treated essentially as a food manufacturing facility … because that product is going to be ingested by humans, so we want to make sure we are protecting Ohioans through the inspection of those facilities."
Farmers Cautiously Curious
Now that the hemp to grow the CBD is legal in Ohio, farmers are approaching the issue with curious caution.
"It's crazy and exciting and confusing and the whole bit, but I think that comes any time you start planting a new crop," Ohio Farm Bureau Federation spokesman Ty Higgins said.
"We don't know how it grows in Ohio. We don't know where our market is yet," Higgins added. "That's one thing that's a little different from corn or soybeans. There's going to be a lot of trial and error this first year. I tell them they should only invest what they are willing to lose when it comes to the 2020 planting season."
Why You Should Still Consider Ohio Medical Marijuana
It's important to keep in mind that CBD oil and products you can buy off the shelf in Ohio stores can be substantially different from the products you would purchase in a medical marijuana dispensary. The off-the-shelf CBD products only have a .3% THC, whereas anything sold as medical marijuana would have substantially higher THC.
It is still possible to purchase medical marijuana high in CBD and low in THC that does not meet the .3 percent THC threshold. This would require a medical marijuana card that requires the recommendation of an Ohio medical marijuana doctor.
If you suffer from a serious condition such as fibromyalgia, debilitating pain, or cancer, you should still consider CBD treatment that falls under Ohio's medical marijuana program.
Much of the therapeutic function of CBD requires at least some THC presence, ideally more than the state allowed .3%. As Leafly reports:
"A study conducted at the California Pacific Medical Center in San Francisco found that combining THC and CBD produces more potent anti-tumor effects when tested on brain cancer and breast cancer cell lines than either compound alone.
"A 2010 study found that patients with intractable cancer-related pain tolerated medicines that combined THC and CBD notably better than a pure THC extract.
"Another 2012 study in the Journal of Psychopharmacology further found that CBD 'inhibits THC-elicited paranoid symptoms and hippocampal-dependent memory impairment.'"