Ohio's Marijuana Dispensaries Struggle to Open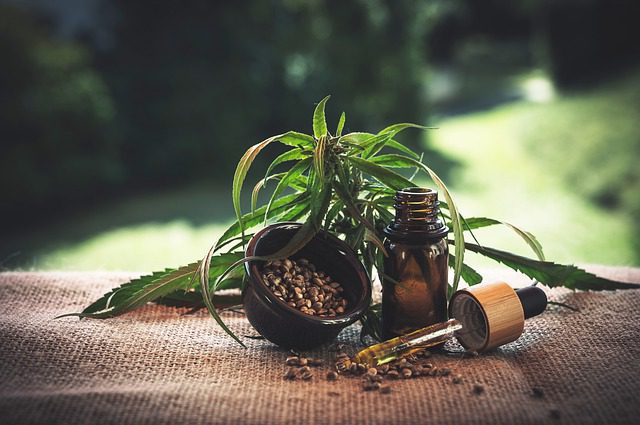 It's understandable that medical marijuana patients are feeling pretty frustrated across the state. Out of 56 dispensaries that have been authorized to supply medical cannabis throughout the state, only 26 are operational — nearly half, as of August 21.
Those 56 may have provisional licenses, but only 26 have actually cleared construction phases and passed inspection to receive certificates of operation.
A Ticking Clock
Many say their delays are the result of getting approval from local authorities. But the clock is ticking.
"There were a few, I think, that just needed some urging to get going, and we made it very clear on that," Curtis Passafume, a member of the Ohio Board of Pharmacy, told The Plain Dealer. "… We did not offer up time frames up to perpetuity."
A number of Cincinnati medical marijuana dispensaries say their construction is complete but are still waiting on state inspectors.
As the Cincinnati Enquirer reports:
"Have a Heart Cincy in Hartwell, the only dispensary inside the city limits, and Columbia Township-based Verilife said they expect to open in the next several weeks. Verdant Creations, also in Columbia Township, has a sign up that says, 'Opening Soon.'"
"We are continuing to work through the approval process," said Corey Poches, Verdant's managing partner.
"We're getting close," said Darius Bobo, general manager at Have a Heart, a 9,700-square-foot dispensary owned by a group of investors led by Rev. Damon Lynch III of New Prospect Baptist Church in Roselawn.
Opening the Floodgates
Close to Cincinnati, the About Wellness Ohio dispensary is about 30 miles north in Lebanon. The shop opened in May.
Those that have managed to open and operate say business is booming and the results have been very beneficial to patients.
"We've been busy, it's been fabulous, there's always room for more patients obviously but we've been plenty busy," Valerie Charms Mason, community outreach and patient consultant at Bloom Medicinals' Painesville Twp. location, told the Journal News. "We've exceeded our sales goals so that was a beautiful thing and we're having a lot of patients with a lot of success, it's really a tremendously rewarding experience."
Bottleneck Delays
Much of the delay has been a result of bottleneck. Many dispensaries wait approval, but there are only so many state inspectors and only so much time available for inspection.
"We're at the mercy of their schedule," Ian James, who is in charge of corporate development for the company, told the Hamilton Journal-News. "The inspectors are bending over backwards to get these inspections done, and there are only so many hours in a day they can do the inspections."
Open Medical Marijuana Stores in Ohio as of September 2019
Ohio Dispensaries that have passed inspection include:
The Botanist – Canton
3840 Greentree Ave Sw Unit 4
Canton, Oh, 44706
Tuesday – Saturday 12pm – 6pm
330-623-7430
Website
The Botanist – Wickliffe
30133 Euclid Avenue – Unit C
Wickliffe, Ohio 44094
Tuesday – Saturday 12pm – 6pm
440-671-0420
Website
Ohio Cannabis Company
23024 Co Rd 621 – Suite 1
Coshocton, OH 43812
740-295-9182
Website
The Forest – Sandusky
1651 Tiffin Ave
Sandusky, OH 44870
Mon – Fri 8AM – 8PM, Sat – Sun 9- 5
419-405-6863
Website
CY+ Medical Marijuana Dispensary
180 Main Street
Wintersville, OH 43953
Mon – Sat 10 – 8
740-617-8649
Website
Terrasana Labs
10500 Antenucci Rd – Suite 200
Garfield Heights, OH 44125
216-232-2527
Website
Terrasana Labs
1800 E State St
Fremont, OH 43420
419-463-2703
Website
Terrasana Labs
656 Grandview Ave
Columbus, OH 43215
614-434-6929
Website
Ohio Valley Natural Relief
840 Canton Rd
Wintersville, OH 43953
Mon – Sat 10AM – 7PM – Sun 12PM – 5PM
740-792-4267
Website
Clubhouse Dispensary
709 Sugar Lane
Elyria, Ohio 44035
10 AM – 6:45 PM Daily
440-252-4046
Website
FRX Health
1865 Dresden Ave
East Liverpool, Ohio 43920
Mon – Sat 10AM – 7PM – Sun 12PM – 5PM
724-655-3335
Website
Buckeye Botanicals
3 Acy Ave
Jackson, Ohio 45640
Wed – Sun 11 – 6
740-577-9367
Website
Rise
1222 Prospect Ave E
Cleveland, OH 44115
Mon – Sat 10 – 7 — Sun 12 – 5
216.243.0165
Website
Rise
1920 Cooper Foster Park Rd
Lorain, OH 44053
Mon – Sat 10 – 7
440.363.0237
Website
Rise
3157 W Sylvania Ave
Toledo, OH 43613
Mon – Sat 10 – 7 — Sun 12 – 5
419.365.2558
Website
gLeaf Medical – Warren
2932 Youngstown Rd SE
Warren, Ohio 44484
Tuesday – Saturday – 10:00am – 6:00pm
330.469.9499
Website
About Wellness Ohio
1525 Glentown Drive – Suite B5
Lebanon, OH 43613
Mon – Fri 9 – 6 — Sat 9 – 3
513.970.2080
Website
Bloom Medicinals
382 Blackbrook Rd
Painesville Township, OH 44077
Mon-Wed-Thu-Fri-Sat 12 – 7
614.612.1240
Website
Leaf Relief
4323 Market Street
Youngstown, OH 44512
330.695.0268
Website
Mad River Remedies
5604 Airway Road
Riverside, OH 45431
Mon – Fri 9 – 7 — Sat 12 – 6 — Sun 12 – 5
937.684.4621
Website
Eagle Dispensaries
502 N Dixie Hwy
Wapakoneta, OH 45895
Mon, Tues & Fri 8-6 — Sat 9-2
419.738.4665
OH Web Page
Bloom Medicinals
1361 Georgesville Rd
Columbus, OH 43228
Mon-Wed-Thu-Fri-Sat 12 – 7
614.407.1525
Website
Pure Ohio Wellness
1711 W Main St
Springfield, OH 45504
Mon-Wed-Thu-Fri-Sat 12 – 7
937.471.4142
Website
Terrasana Labs
183 Raydo Circle
Springfield, OH 45506
Mon – Fri 10-7 — Sat 10-5
937.230.6505
Website
Debbie's Dispensary
1088 N High St
Hillsboro, OH 45133
Wed – Fri 8-6 — Sat 9-2
937.402.4016
Website
Soothe Dispensary
1155 N Main Street
Bowling Green, OH 43402
Mon – Fri 10-6 — Sat 10-3
419.882.8200
Website