Ohio HB 498 Adult Use Act: What Would it Do for Ohio's MMJ Program?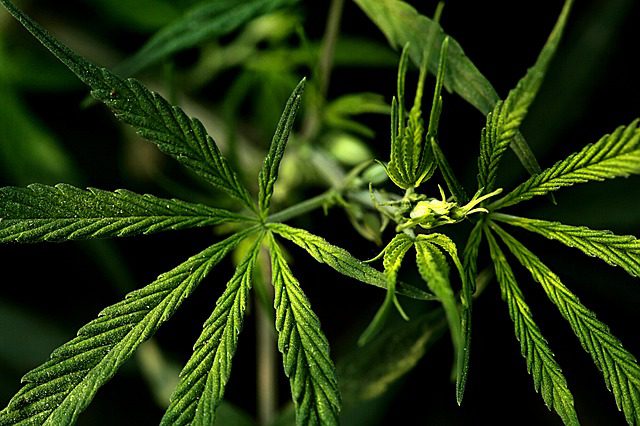 Introduced in December 2021, Ohio's House Bill 498, called the Adult Use Act, would open up Ohio's marijuana laws in a huge way. More of a series of augmentations and amendments to Ohio's current MMJ laws, HB 498 would absorb the state's Medical Marijuana Control Program into a newly-formed Department of Marijuana Control (DMC) in the Department of Commerce. In short, the Adult Use Act, if passed, would:
Revises and greatly reduces penalties for the possession of marijuana
Revises and limits the application of paraphernalia possession offenses to marijuana and hashish
Exempts growers, labs, patients, adult use consumers, and processors from certain Drug Offense Laws if acting in accordance with Marijuana Control Laws
Currently, this marijuana bill is stuck in the state's House Committee. But what would it mean if Ohio Congress passed it and it got governor approval?
The Specifics of HB 498: Making Marijuana More Accessible
While the main highlights of the Adult Use Act are to allow for recreational use of medicinal cannabis, it will open up the availability of marijuana products to the public as well as registered MMJ patients.
For Registered Medical Marijuana Patients:
New Department of Commerce rules would expand patient possession rules, eliminating the 90-day supply limits.
The Department (DMC) would be authorized to approve new methods of medical marijuana consumption.
The Department would inherit the State Medical Board's authority on which health conditions are eligible for the medical cannabis registry. The list would automatically expand to include:

Arthritis
Migraines
Autism spectrum disorder
Opioid use disorder
Spasticity or chronic muscle spasms
Any disease or condition for which hospice care is recommended
Any terminal illness
For Adult Use Cannabis Consumers:
HB498 would expressly permit adult consumers (21+) to:

Consume marijuana, including vaping, smoking and combustion
Possess, use, display, buy, or transport no more than 50g of marijuana at a time, no more than 8g of that being in concentrate form
Give no more than 25g of marijuana to another adult use consumer without the need for remuneration
Cultivate, grow, process, and transport no more than 6 marijuana plants per household without a license and possess the marijuana produced by those plants, with applicable specified limits.

Protects holders of occupational licenses from professional disciplinary actions solely from engaging in cannabis-related jobs and/or activities.
Other Provisions in the Adult Use Act Protecting MMJ Patients & Recreational Users
House Bill 498 goes to great lengths to specify the need for extensive planning before the changes would roll out, giving all relevant sectors 240 days to prepare after the date the bill is passed. And the vast majority of the policies proposed in the bill are meant to protect private citizens. This would serve to make medicinal and recreational marijuana not only easily accessible, but more equitably accessible and safe.
A few highlights from the rest of HB 498:
The Department of Commerce would inherit the Board of Pharmacy's authority over alternate use approval, and would be required to respond to any alternate use petitions within 60 days of receipt.
It would automatically expand all license policies to include all marijuana, previously only medical marijuana.
The DMC would be able to approve or deny revised limits on dispensary distances from schools, churches and public recreation areas.
Marijuana laboratories would have expanded abilities on obtaining cannabis from growers, and would be responsible for R&D as well as safety and quality testing.
Advertising for marijuana products would be legal and exempt from regulation by the DMC, so long as it is not targeted to minors.
The bill also addresses workers' compensation procedures and gives local governments their own authority on limits for the marijuana industry in their jurisdiction.  State legislators believe the passing of HB498 would encourage the US Congress to enact cannabis reform legislation.
All of the information in this article was gathered from official Ohio House of Representatives documents. Curious to learn more? You can view the proposed legislative document, as well as an easy-to-understand PDF detailing the topics described in this article. You can follow the status of HB498 Adult Use Act at OhioHouse.gov.