October isn't Just for Halloween; it's National Health Literacy Month!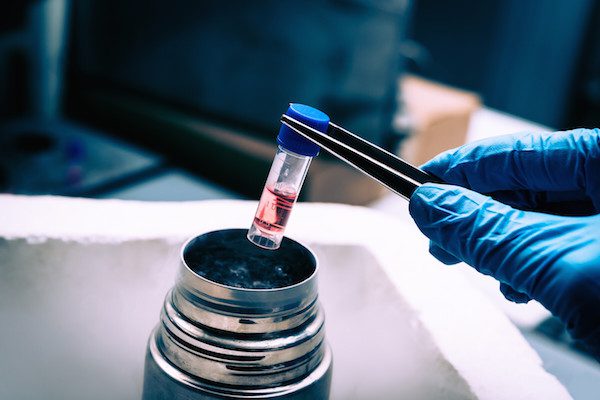 There is a National Something Month for everything, and sometimes a month even has more than one. October, surprisingly, has a lot going on. And in the field of medicine, October is both National Health Literacy Month and Stem Cell Awareness Day on the 11th.
Founded in 1999, National Health Literacy Month is about making it easier to navigate the healthcare system, as well as making health information easier to understand. The Institute of Medicine has probably the most accepted definition of health literacy:
"The IoM model contains four underlying constructs: cultural and conceptual knowledge, print health literacy (writing and reading skills), oral health literacy (listening and speaking), and numeracy.4 It has a strong focus on the required skills for people to obtain, process and apply information for the purpose of medical care."
In 2020, the Department of Health and Human Services divided this definition further to designate between personal health literacy and organizational health literacy. Focus is switching to disparities in access to resources on health and healthcare, and creating equitable paths towards community health.
How You Can Participate in Health Literacy Month
This endeavor is to bring the US population to a place where people, employers, healthcare workers and healthcare entities understand and treat all patients the same way – patients who all know and understand health and can make educated decisions for themselves. You can participate by doing your own research, taking advantage of government educational materials, and spreading awareness on social media.
October 11th is Stem Cell Awareness Day
Stem Cell Awareness Day is an international holiday celebrating stem cell research, development, education. Celebrating the ways that stem cells have changed how we view medicine, the 60-year heritage of stem cell research has brought us from simply discovering blood-forming cells, to the first isolation of embryonic cells in mice, to using MSC's and cord blood to treat painful joints and torn tendons with simple stem cell injections.
You can participate in Stem Cell Awareness Day by checking out various institutes of medical research, which provide reading material and online lectures about the crazy advances in stem cell therapy research.
#WeAreStemCells Social Media Movement
This social media movement is raising awareness about stem cell research, including the misunderstandings of the ethics involved on exactly where stem cells are sourced. You can help by posting articles, videos and news on stem cell research with the hashtag, #WeAreStemCells.
Why Health Literacy & Stem Cell Research is so Important
The medical field is extremely complex, with so many facets that a huge struggle in moving research and treatment forward is people and organizations truly understanding what "it" is. The unknown is scary to people – remember Dolly the sheep in the 90's? But if we don't understand and we keep being afraid, we hamper research.
Stem cells for medical use are ethically-sourced, and as technology progresses, researchers and doctors and regenerative medicine are finding that stem cell injections have boundless potential for treating painful, chronic and degenerative conditions holistically – without surgeries and pharmaceuticals