October is Breast Health Awareness Month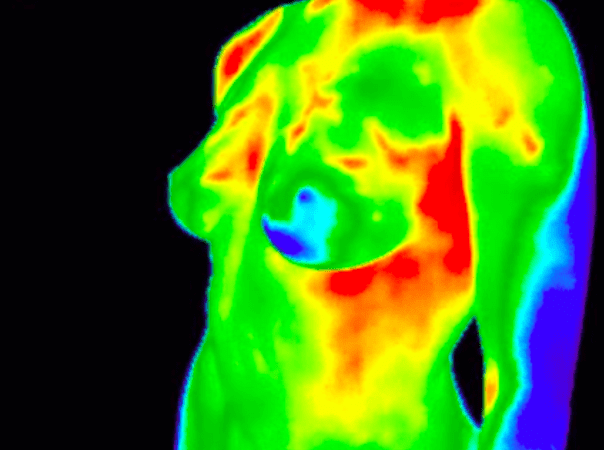 Mammograms – The Gold Standard
Breast cancer screening is done to detect breast cancer before a person notices any physical symptoms. Early detection can enable a person to undergo less invasive treatments with better outcomes.
Health authorities and doctors recommend regular screenings with mammography for women, depending on their age and individual risk factors. However, the risk factor of exposure to radiation and applying almost 40 pounds of pressure on the breasts may aggravate any existing cancer cells.
This is the reason why some facilities offer thermography testing for breast cancer screening. This test can provide information about breast cancer risk without radiation or touching and squeezing.
What is Breast Thermography?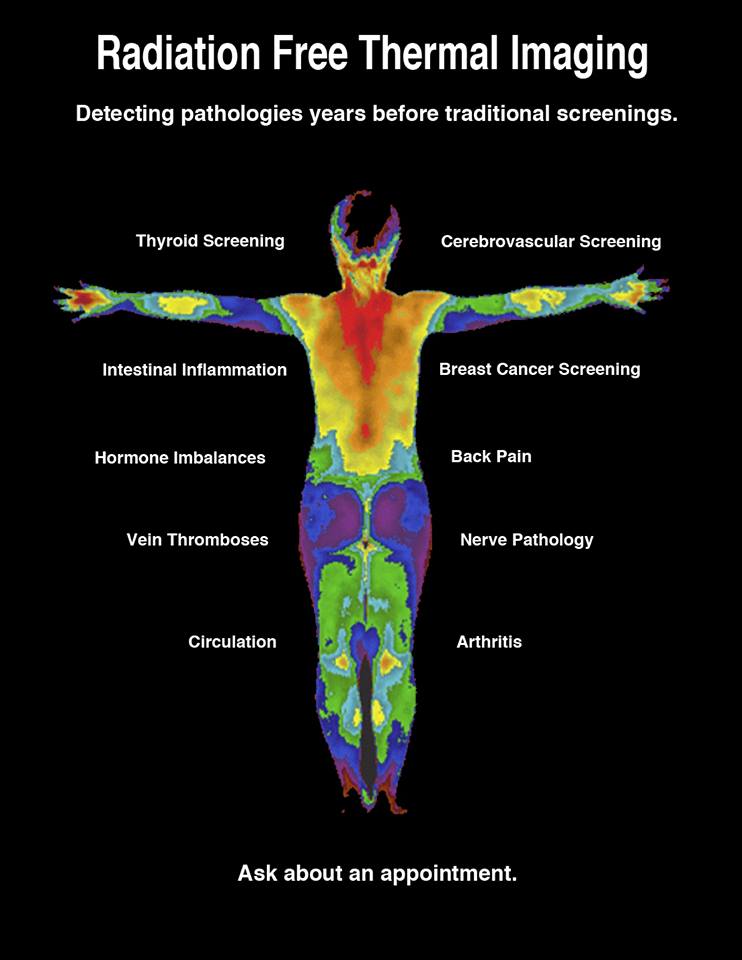 Breast Thermography is a non-invasive and non-destructive way to screen for breast cancer without radiation or compression. It uses state of the art infrared technology that assesses patterns of heat in the breast or other tissues. Comparative exams can create a baseline for monitoring breast health based on thermal changes.
When a cancerous growth develops, it generally requires an increasing blood supply as it grows. This brings more blood vessels and increased heat to the area that can be detected and monitored by infrared imaging.
We now also offer Torso and Full Body Screenings for the most comprehensive thermographic view of the body. Visit www.caitlin-wells-ctt.genbook.com for pricing, service descriptions and to conveniently book your scan online.
If you are looking for funds for your next Thermography screening, consider The United Breast Cancer Foundation and their pay it forward program. How it works: You donate $5, fill out a quick application and then they will let you know if they will cover a portion of your breast Thermography scan. The breasts are done in all the scans that we offer. They may cover up to $150 based on your application. Please read all instructions carefully as they are very strict about their process to reimburse you once you are approved for funding. If the website says that they are out of room for applications, make sure to check back with them at the beginning of the following month.
Not sure which Screening is right for you?
Interested in Breast Thermography in Cincinnati? Book a complimentary phone consultation with Caitlin Wells, CTT.