Nebraskans to Decide on Legalizing Medical Marijuana This November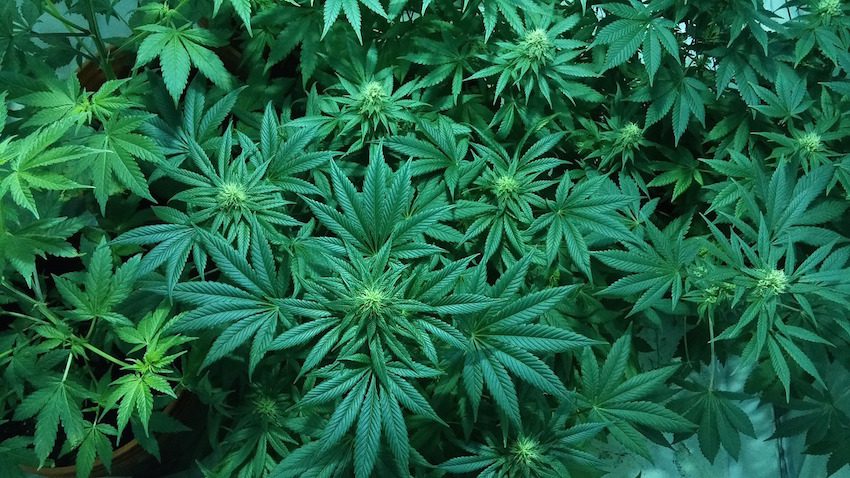 If voters approve the measure, Nebraska may be the next state to approve medical marijuana. Medical marijuana has been certified for inclusion on Nebraska's general election ballot.
Secretary of State Bob Evnen confirmed he would certify the initiative proposal for a constitutional amendment to legalize medical marijuana in Nebraska.
"The constitutional right to bring forward initiative petitions for a vote of the people is fundamental to our state governance and is to be zealously protected," Evnen said. "I conclude that the amendment is legally sufficient and I shall not withhold it from the ballot unless otherwise ordered by a court of competent jurisdiction."
The initiative gathered nearly 200,000 signatures, easily surpassing the 121,669 needed to make the ballot. This was achieved in spite of the fact that signatures were suspended for a month due to the outbreak of COVID-19.
Challenged to Supreme Court
The first challenges have already come.
Lancaster County Sheriff Terry Wagner filed a challenge to the ruling. He pointed out that the measure breaks state rules mandating ballot measures focus on a single issue. Wagner contends the measure actually includes two separate issues: whether medical marijuana should be legal, and whether businesses should be allowed to cultivate it and sell it to patients.
Wagner also objected to the potential of approving medical marijuana because it was dangerous.
Secretary of State Evnen rejected the argument that the measure focused on two separate issues.
"The production and sale of medical cannabis has a natural and necessary connection to legalization of medical cannabis for individual use, which is the primary purpose of the Amendment," he said, explaining why he ultimately rejected the assertion that the measure covered unrelated issues. "As with other legal medications, third parties are given the right to manufacture, sell and distribute the medications. It is inherent in the legalization of medical cannabis that someone or some category of persons must be granted the right or authority to produce, sell and distribute the medical cannabis.
"Based upon my review, and for the reasons set forth above, I conclude that the Amendment is legally sufficient and I shall not withhold it from the ballot unless otherwise ordered by a court of competent jurisdiction," he said.
Proponents Still Confident
That's a notion that Sen. Adam Morfeld pushed back on in a Tweet: "During a Judiciary Committee hearing that he testified in opposition to medical marijuana because he claimed it was "dangerous" I asked Sheriff Wagner how many people had died from drug and alcohol overdoses in his career? He said too many to count. How many from marijuana? Zero."
In a subsequent Tweet, Morfeld promised to push for the will of the people: "We will do everything in our power to protect Nebraskans constitutional right to be heard on the ballot!"
In an email to supporters, Nebraskans for Medical Marijuana expressed strong enthusiasm the measure would survive Nebraska's State Supreme Court.
"We've been working towards this moment for a long time, and today we are closer than ever to making medical marijuana safely and legally accessible to patients in Nebraska," it wrote in an email blast to supporters. "Of course, this is far from over. In fact, the real battle is just beginning. But this is the fight we've wanted to have for years, because we know the people of Nebraska are on our side."
Nebraska's Measure Similar to Ohio Medical Marijuana Law
Under the proposed legislation, doctors would make medical marijuana recommendations to patients suffering from conditions recognized by the State of Nebraska as being treatable with medical marijuana. Qualifying patients may then legally purchase and grow medical cannabis for medicinal use. If passed, Nebraska's medical marijuana law would function very similarly to Ohio's medical marijuana law, which allows for the medical use of cannabis if recommended by an Ohio medical marijuana doctor. Those with medical marijuana cards can legally purchase cannabis flowers, CBD pills, and edibles from approved medical cannabis dispensaries.