Managing Erectile Dysfunction with Natural Medicine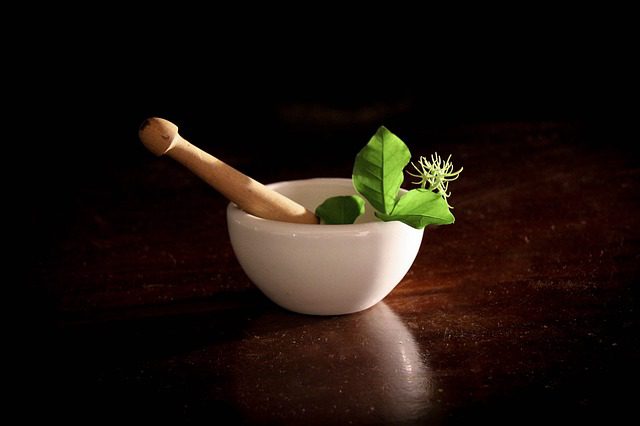 If you're one of the over 30 million men in America suffering from erectile dysfunction, you know how hard it can be on your relationship and personal life. When it comes to erectile dysfunction, we tend to think it only affects older men. However, erectile dysfunction can affect men of all ages and comes in many forms from premature ejaculation to impotence.
Modern erectile dysfunction treatments typically include hormone therapy, surgery, and PDE5 inhibitors like Viagra.
However, in many cases, erectile dysfunction can be attributed to a poor lifestyle. Smoking, stress, diabetes, and high cholesterol are just a few potential causes of this problem.
By identifying the cause of your dysfunction, a natural solution can be used to help you avoid many of the serious side effects involved with pharmaceuticals or surgery. For example, if your performance issues are being caused by poor circulation due to a desk job, opting for exercise instead surgery is a much better option.
Herbal Impotence Therapy for Men
In addition to recognizing the cause of your ED, herbal treatment can serve as a useful adjunct in your therapy plan. Here are a few popular herbs commonly used to improve erectile health:
1) L-Arginine
L-arginine is a natural amino acid that serves as a precursor to nitric oxide. Nitric oxide allows more oxygen to circulate through your blood – a process that is important for erections.
2) Pycnogenol
A potent antioxidant, pycnogenol can significantly increase nitric oxide levels in the blood and works synergistically with L-arginine.
3) Horny Goat Weed
As its name may indicate, this herbal remedy works well for erections. Its mechanism of action is similar to Viagra in that it is a PDE5 inhibitor. However, it is weaker than Viagra and does not have the same negative side-effects. Horny goat weed also appears to increase testosterone naturally and may confer some nitric oxide benefits.
4) The P-Shot
Known as platelet-rich-plasma treatment, this painless injection can be used to stimulate erectile tissue and rejuvenate sensitive nerves. The process is quick and can be done right in the doctor's office. A few treatments may be required, but many patients report positive results after just one PRP injection.
By taking control of your lifestyle and opting for natural erectile dysfunction therapy, you can rid yourself of this embarrassing condition and enjoy your life as you were meant to.