Is Stem Cell Treatments for MS Effective? The Research is Encouraging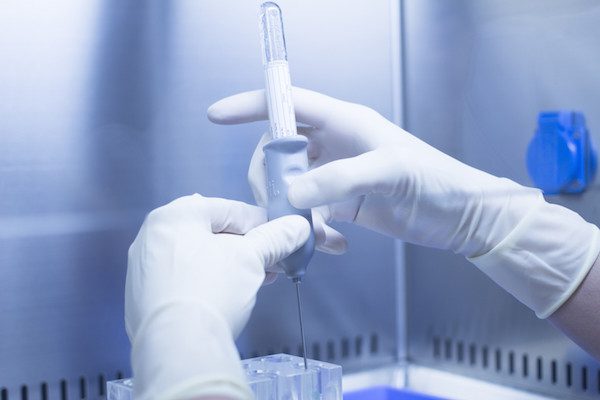 Multiple sclerosis (MS) is an autoimmune disease of the central nervous system. The resulting damage disrupts your brain's communication with the rest of your body. Symptoms include weakness, depression, difficulty speaking, tingling or numbness in your limbs, chronic pain, and blindness. The disease can rob a person of essential functions and seriously disrupt their quality of life.
Could stem cells be used to effectively treat MS? Research is still in its early stages and treatment is considered experimental. Currently, stem treatment for MS has not been approved by the FDA. Only a few medical centers in the US and Cincinnati offer it — and only if you meet certain medical requirements.
The research, however, is promising. In several clinical trials, scientists found mesenchymal stem cell (MSC) therapy beneficial in treating nerve damage in multiple sclerosis patients, according to a review published last year in Stem Cell Investigation.
"MSCs are multipotent cells with high proliferative and self-renewal capacities, as well as immunomodulatory and neuroregenerative effects," the researchers said.
Results have been encouraging.
"Upon intravenous injection, MSCs are able to traffic into the brain lesions and improve the survival rate of brain cells," researchers revealed.
"The injection of bone marrow—derived autologous MSCs has been revealed to improve the disease's severity, patients' cognitive functions, and overall quality of life due to the cells' neuroprotective and anti-inflammatory properties. Clinical studies also found that adipose-derived MSC therapy 'is a safe method which improves MS disabilities, such as sexual problems and social activities,' in patients. The researchers determined adult adipose tissue stem cells are 'one of the most suitable cells for MS treatment.' This is due to the fact that adipose tissue is easy to separate, produces a high volume of cells per unit area, and has relatively inexpensive extraction costs."
Is Stem Cell Treatment for MS Safe?
That's what researchers are trying to determine. Most patients who receive stem cell treatments for MS do so as part of clinical trials studying the effectiveness and safety of the treatment. It does have some amount of risk. Some doctors use stem cell treatment called hematopoietic stem cell transplantation (HSCT) to treat MS. During this treatment, your immune system is compromised — increasing your chances of getting an infection.
But studies have shown encouraging results. In one trial of 24 people with RRMS, 69% of patients who received stem cell treatments who didn't have a relapse in MS symptoms or new brain lesions, which are caused by MS, 5 years after treatment.
Studies continue to be done in this emerging treatment.
"A lot of groups are experimenting with this type of treatment — case studies and evidence is accumulating for its positive benefit and accumulating info for the best patient and approach for success," Bruce Bebo, PhD, executive vice president of research at the National Multiple Sclerosis Society, told Healthline. "Further work is needed to identify which patients are the optimal candidates for this therapy."
Could You Be Eligible for Stem Cell Therapy to Treat MS?
Like we said, this is an experimental treatment being done through clinical studies. You must meet certain qualifying conditions in order to qualify for treatment. To see if you might be a candidate for a study, talk to Dr. Blatman. He has successfully used stem cell treatments to treat back pain, neck pain, and urinary stress incontinence. He may be able to make a recommendation.