Is PRP Therapy Safe & Effective for Knee Pain?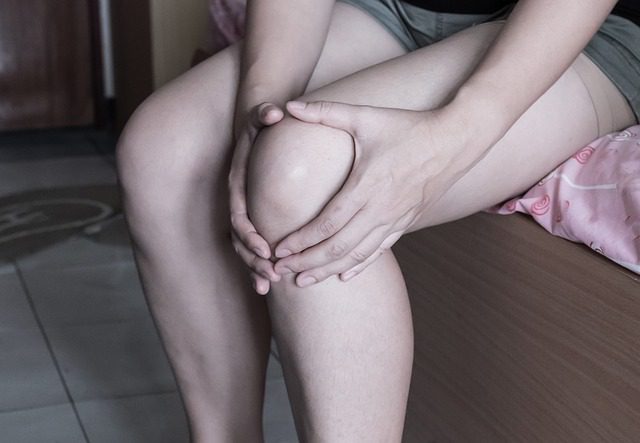 Knee pain can ruin your life. A simple afternoon stroll can seem almost impossible and is definitely not enjoyable. Running simple errands can be excruciating. Even getting together with friends can be severely limited because your knees hurt.
AND, if you can totally straighten your knee, and bend it more than 100 degrees, there is no possible way your joint is "bone on bone," and you may have enough cartilage left to regenerate and save your joint.
We're often asked: Can PRP injections work for knee problems?
While PRP injections for knee pain have yet to be approved by the Food and Drug Administration, many of our patients have helped relieve pain in their knees as a result of PRP therapy. Here's what you need to know about platelet-rich-plasma treatment to know if it's the right therapy for you.
What is PRP Therapy?
PRP therapy is the injection of platelet-rich-plasma, which we harvest from your own blood. These healing platelets in the blood are injected into your knee in order to regenerate, repair, and replace damaged knee tissue. This encourages the body's natural healing process, essentially replacing damaged tissue with new tissue in order to provide pain relief and healing growth.
Researchers believe these growth factors play a role in healing, though it remains unclear precisely how platelet-rich plasma aids the healing process. This is a novel therapy that does not work for everyone, but people who see improvements usually experience healing over several weeks.
Do PRP Injections for Knees Work?
Let's be clear: PRP therapy is a novel approach to knee therapy and science is just beginning to understand its benefits and healing potential. However, preliminary research does suggest it can be highly effective for knee pain.
One 2009 study evaluated the effects of PRP injections in 100 people with degenerative cartilage lesions in their knees. About 6 months after treatment, most patients experience improvements in their pain management. Some patients did experience a resurgence in their pain about 12 months after treatment, suggesting that follow-up therapies may be needed.
A 2012 study of 120 patients with various degrees of knee osteoarthritis compared platelet-rich plasma injections to injections with hyaluronic acid. Patients experienced better success with PRP injections.
Is PRP Therapy Safe?
Most studies of PRP injections have found few to no side effects, which suggests PRP therapy is a safe approach to treating knee pain. Since the PRP injections use a patient's own blood, there is little risk in an allergic or adverse reaction.
Is PRP Therapy Right for You?
Ultimately, that's between you and your health and wellness doctor. If you are experiencing knee pain, PRP therapy may provide needed relief without the need for invasive surgery or potentially addictive drugs. At our health and wellness clinics in Cincinnati and New York, we have seen numerous patients benefit from PRP treatment. It doesn't work for everybody, but the risk of negative reactions is slim to none. PRP injections are a safe and potentially effective therapy for knee pain.