Introducing Evolve NanoSerum — the Hand Lotion of Medical Marijuana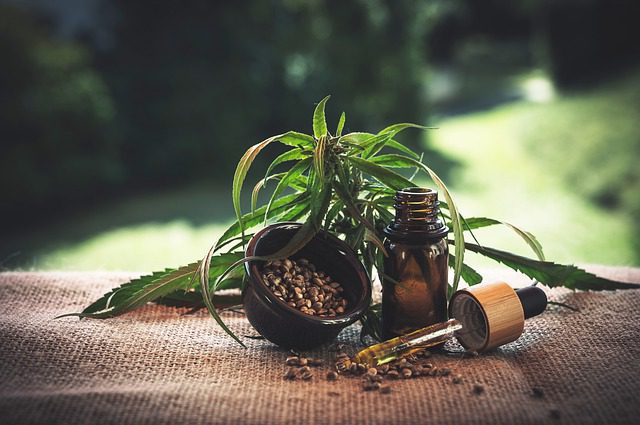 In the 21st Century, there are so many ways to ingest medical cannabis. Though you cannot technically smoke it legally in Ohio under Ohio's medical marijuana guidelines, you can vape it, take it as a tincture, eat it, or use it as an oil or soap.
The catch is that most of these methods are incredibly wasteful.
"When smoking marijuana, between 60 and 63 percent of THC can be lost through side smoke and through the respiratory mucous membranes, studies have found," Vice's Nick Keppler explains. "Vaping has a THC loss rate of about 46 percent. Plus, there's the damage and irritation to the lungs. Edibles are notoriously unpredictable in terms of how they are synthesized by the liver. This can lead to a reaction that's undesirably delayed or strong or long-lasting."
A New Approach to Medical Marijuana
So we'd like to introduce Evolve NanoSerum — a new topical that delivers microscopic particles of THC straight into the bloodstream. It's a gel that comes in a pump dispenser, leaves no stickiness or residue. Users describe say that ingestion is as easy as "applying deodorant."
Vice explains:
"Nanoparticles may be a more effective delivery system for cannabis. These are some of the tiniest biologically active components of a drug, usually isolated through processes like centrifuging. A human hair is 50 to 100 micrometers thick and one nanometer is one thousandth of a micrometer. Some are smaller than viruses. To use as medicine, they are often chemically bonded with a lipid carrier that would prevent them from dissolving in the skin or muscles and allow them to flow into the bloodstream."
Treatment works fast; application is simple.
"My husband puts it on my feet for me," Barbara MacLean, a medical marijuana patient in Ohio who uses cannabis for her Crohn's and Lyme diseases, tells Vice. "Application time is wonderful." She says pain disperses in 20 to 30 minutes.
A Simple Manufacturing Process
The company doesn't describe how its made in detail out of fear of frivolous patent lawsuits or being copied themselves, but the product is based on ethanol THC oil. Richard Clark Kaufman, chief science officer for NanoSphere Health Sciences, says "the whole chemistry operation to mass produce the serum can be set up on top of a dining room table," Vice explains. "It's like a Starbucks," he says. "You can set it up anywhere."
Coming to an Ohio Medical Marijuana Dispensary Near You? Maybe Someday…
A new 5ml CBD pen is now available in dispensaries across the nation. It utilizes a combination formula of CBD and THC, with each precision-metered dose containing 15 mg CBD and 1.5 mg THC for maximum therapeutic benefit.
Sales were approved last April in California.
This is another major step for our Evolve Formulas line of cannabis products, as we are now moving into the largest legal cannabis market in the world," said NanoSphere President David Sutton. "We have had a great response to our NanoSerum in Colorado, and now this revolutionary product will be available to the people of California for the first time."
It's hard to say how long it will be before you can buy Evolve NanoSerum in Ohio medical marijuana dispensaries, but it's safe to say that the future of using medical cannabis may be as simple as applying a little hand lotion.
"Our team is dedicated to building out the industry's leading sales and distribution platform in multiple markets, and a big part of that is bringing our customers the most advanced products for both the medical and recreational markets," said J. Smoke Wallin, president of Vertical, which produces and distributes the product in California with plans to expand to other regions. "We couldn't be more excited to bring NanoSphere's cutting edge solution Evolve to our licensed retailers and medical dispensaries in California."