Facing High Prices, Some Medical Marijuana Advocates Ask State to Approve Home Grows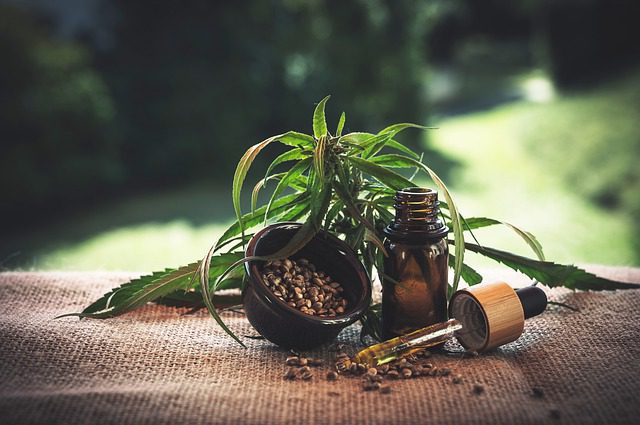 Ohio's medical cannabis is some of the most expensive in the nation — price tagged at about $450 an ounce. Many blame the lack of dispensaries. Though 56 medical marijuana dispensaries have provisional licenses to operate, nearly a quarter of those have yet to be approved to open, as of October 2019.
To deal with the drought in legal medical cannabis, high prices, and a concern for quality, many medical marijuana proponents are petitioning the state to allow patients to grow their own weed at home.
A Struggling Program
"I think it's no secret that it's a failing program," Ohio Hemp Farmers Cooperative spokeswoman Julie Doran told the Dispatch.
The group has proposed legislation outlining the legalization of small amounts of marijuana for all Ohioans older than 21 and the right to grow a small number of cannabis plants. A separate proposal outlines marijuana decriminalization and also includes a home-grow provision.
While medical cannabis users shouldn't hold their breath, advocates contend that public opinion is on their side.
"But we're definitely going to have to fight for it," Tim Johnson, co-founder of the Ohio Cannabis Chamber of Commerce, one of the advocacy groups behind the proposals, told the Dispatch.
High Price Tag, Low Supply
At $450 per ounce, medical cannabis in Ohio is significantly higher than neighboring Pennsylvania (about $280 an ounce) or Michigan, which is about $10 a gram. Prices in Ohio average $16 a gram.
By comparison, street marijuana in Ohio can cost $165 an ounce for low quality buds, and $350 for higher quality strains.
"This is not a true medical marijuana program, it's a recreational program in disguise for only people with money and means to get it," Robin Ann Morris, of Sandusky, told the Dispatch. She runs the Facebook page We Grow Ohio, which is dedicated to home growth and has thousands of members.
Quality Control
In addition to high prices, others are concerned about quality. Seeds can be common in medical cannabis available in Ohio's dispensaries, which is a sign of low quality.
Medical marijuana growers in Ohio are permitted to use to the controversial pesticide neem oil. It's been approved by the FDA as a safe pesticide, but it is toxic when consumed.
Growing regulations in Ohio are strict, which advocates point to as evidence the medical cannabis sold to patients in Ohio is safe.
"Before they're granted and operating license they have to go through inspection demonstrating they are living up to the promises they made," Thomas Rosenberger, associate director for the Ohio Medical Cannabis Cultivators Association, told the Dispatch. "The have to show that they have all the equipment and safety standards they promised to have.