Epidural Steroid Injections Could Cause Health Problems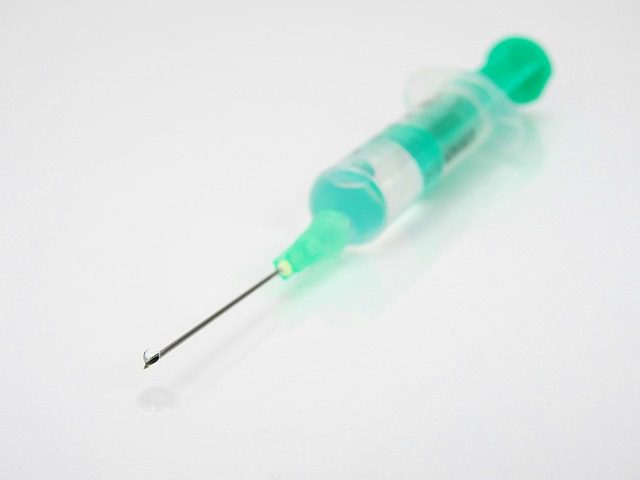 Steroid injections, also known as cortisone shots, are a type of injection used to help relieve pain in the body. Steroids are commonly injected into joints and are particularly popular for people who suffer from arthritis.
While steroids might help provide some relief from pain for a brief period of time, they're actually pretty dangerous to use. In general, most physicians refuse to do more than 2 or 3 injections per year. In fact, some doctors even recommend not having more than 3 in your entire lifetime!
Studies have shown that these injections can cause serious issues and even destroy your body's cartilage. Yet despite all these dangers, some doctors continue to give out steroid shots without warning patients of all the risks involved. And when doctors do refuse to give out the shots, some patients will "shop" around and look for a different doctor who will do it.
Cortisone Steroid Shot Risks and Side-Effects
Unfortunately, steroids simply aren't sustainable in the long-term. In addition to potential cartilage damage, patients who have steroid shots also risk:
Permanent Nerve Damage
Osteonecrosis (death of bone)
Ruptured Tendons
Infections
Inflammation
Skin Atrophy
…and more
As you can see, the short-term pain relief from steroid shots isn't worth the long list of potential side-effects. And those listed complications are only with shorter term treatments. The side-effects of long-term cortisone steroid use is even worse and includes cataracts, elevated blood pressure, and destroyed skin tissue.
Alternatives to Steroid Shots for Pain
If you're suffering from pain and are looking for relief, there are many other options besides dangerous steroids. For example, doctors in the regenerative medicine field use natural pain treatments that seek to restore function to damaged joints, tendon, ligament, and bone. Some of these therapies include PRP injections, stem cell treatment, and more.
In some cases, patients may also benefit from dietary and lifestyle changes that include:
Anti-Inflammatory Diet
Therapeutic Exercises
Stretching
Massage Therapy
Other complimentary treatments for joint pain include yoga, chiropractic adjustments, and nutritional therapy.
These procedures are practically risk-free and will help relieve pain naturally.
Stem Cells for Joint Pain: An Effective Solution?
Stem cell therapy is a new form of treatment that uses your body's own supply of stem cells to restore function in an injured point. Stem cells a potent type of cell with regenerative capabilities. Stem cells can also transform into nearly any type of cell. Research has shown that when these cells are injected into an injured joint, they can help heal the joint from within. In some cases, patients have reported considerable relief and improvement in mobility in just a few weeks. However, because stem cells rely on your bodies on healing mechanism, it can take a few months or longer before improvement is noticeable.
Steroids vs. Stem Cells for Joint Pain
Unfortunately, steroids are dangerous to use whether in the short or long-term. If you're looking for a natural and effective way to reduce joint pain, you may want to consider opting for stem cell therapy instead.
What About PRP Treatment?
Platelet-rich-plasma therapy, also known as PRP treatment, is another popular form of therapy used in Regenerative Medicine. In the treatment, a PRP doctor injects a healing solution combined with your body's own supply of plasma directly into an injured joint, tendon, or ligament. The solution normally does not contain many stem cells, and some doctors will combine PRP with stem cells from another source.
Platelet-rich-plasma has shown to be extremely effective in the treatment of joint pain and has grown in popularity with athletes and sports players around the world. If you're not sure which one is right for you, be sure to ask your holistic pain doctor.