How Counselors Can Help Patients Manage Chronic Pain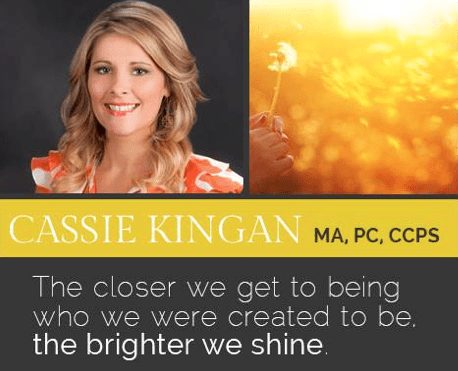 I am a Licensed Professional Counselor at Blatman Health and Wellness. I have been fortunate to walk alongside many individuals over the last 13 years who have suffered with Chronic Pain. My individual and professional experience has taught me that chronic pain is a multi-faceted condition and it requires a multi-faceted treatment plan that includes medical treatments, diet, exercise and therapy. Therapy can be an important part of pain management. Understanding and managing the thoughts, emotions and behaviors that accompany chronic conditions can help you cope more effectively with pain — and can help reduce the intensity of your pain.
Customized Treatment Plan For Chronic Pain
Pain is an all-too-familiar problem and the most common reason that people see a physician. Unfortunately, alleviating pain can be a long journey rather than a sprint! At least 100 million adults in the United States suffer from chronic pain, according to the Institute of Medicine. The American Academy of Pain Medicine reports that chronic pain affects more Americans than diabetes, heart disease and cancer combined.
At Blatman Health and Wellness I collaborate with Dr Blatman to address the emotional impact of chronic pain and create a customized treatment plan to fit your personal needs.
What to Expect:
When working with professionals at Blatman Health and Wellness you can expect a warm, caring and validating experience. We will ask about the pain you experience, where and when it occurs, and what factors may affect it. In addition, Cassie will ask you to discuss any worries or stresses, including those related to your pain.
Having a comprehensive understanding of your concerns will help us develop a treatment plan designed particularly for you. I carefully guide my clients in the daily practice of coping with the thoughts, feelings and behaviors that accompany chronic pain. Most patients find they can better manage their pain after just a few sessions with a therapist. Those who are experiencing depression or dealing with a long-term degenerative medical condition may benefit from a longer course of treatment.
Reaching your Goals:
For anyone suffering with Chronic Pain the goal is always less Pain and at Blatman Health and Wellness that is our ultimate goal for you as well! I look forward to assisting you in the emotional healing and restoration that Chronic Pain has had on your life!
Cassie Kingan, MA, LPC, CCPC, CCTP
Cassie is a licensed professional counselor in the state of Ohio specializing in trauma therapy. She has worked with addictions, domestic violence, pain/chronic illness, victims of exploitation, emotional, physical, sexual and spiritual abuse for over 10 years. Cassie is passionate about the protection of the most vulnerable in our society and actively pursues justice through activist work alongside her work as mental health counselor.