Could Stem Cells Be the Scientific Revolution of the 21st Century?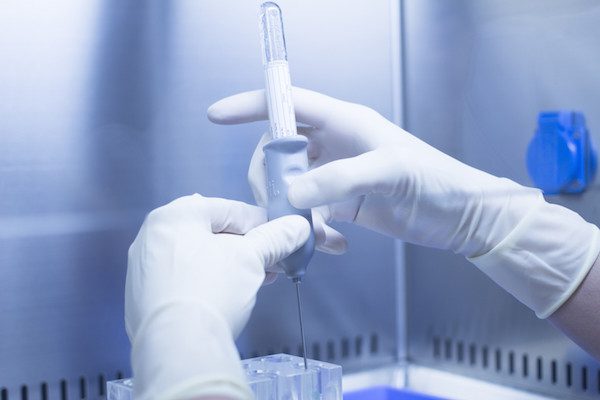 Could stem cell therapy be the scientific and medical revolution of the 21st Century?
Mike Moradi, co-founder and CEO of Sensulin, seems to think so. He recently made the case in an article published in the World Economic Forum, as part of the World Economic Forum annual meeting. Sensulin is a diabetes drug company that is developing glucose responsive insulin.
Moradi points to the growing market for stem cell therapies (36% every year) and the considerable amount of venture funding that is currently flowing into research.
"With greater resources and an increasingly experienced talent pool, scientists and physicians may be able to develop stem cell science to cure the world's most challenging diseases," Moradi suggests.
A Beautiful Dawn for Brighter Tomorrow
Moradi points to recent stem cell therapies hitting the market with astonishing results:
"Perhaps most excitingly, curative therapies are hitting the market and the results are astonishing: 60% of Acute Lymphoblastic Leukemia patients taking Novartis' Kymirah showed a complete response (no traces of cancer) and were declared in full remission. Meanwhile, 75% of patients with Transfusion-Dependent β-Thalassaemia treated with bluebird bio's Zynteglo achieved independence from transfusions. Perhaps most astonishingly, 93% of spinal muscular atrophy patients treated with Novartis' Zolgensma were alive without permanent ventilation 24 months after treatment. We should expect more medical breakthroughs in the coming years."
Not only is the current market growing robustly at 36%, this will only increase as new discoveries are made. This "will rapidly expand when a breakthrough occurs toward the treatment of a non-communicable disease (such as cancer, diabetes, heart disease) or a lifestyle factor (for example, growing hair in the correct places, expanding cognitive abilities or increasing healthy lifespan)," Moradi points out.
A Revolution in Disease Treatment?
Finally, the leading cause of death in the 1900s was communicable diseases. Today, the deadliest diseases include cancer and heart disease, two diseases stem cell treatment may well revolutionize.
"Today, six of the seven leading causes of death are non-communicable diseases (heart disease, stroke, lung diseases, cancer, Alzheimer's disease and diabetes)," Moradi concludes. "… Regenerative medicine may be our best hope to solve the great non-communicable diseases of our time, and perhaps the single most transformative medical innovation in a century."
Stem Cells for Knee, Back, & Muscle Pain
As stem cell doctors, we wholeheartedly agree. Though stem cell research is relatively young, we have already witnessed great breakthroughs and developments in treatment. We've seen promising results in using stem cells to treat knee, back, and other muscle pain. As the science continues to develop and evolve, we think it will hold similar promise for other diseases such as heart disease, Alhemizers, and MS. This may be the dawn of research, but the future of tomorrow is certainly bright.