Consume CBD Oil? Why You Might Fail a Drug Test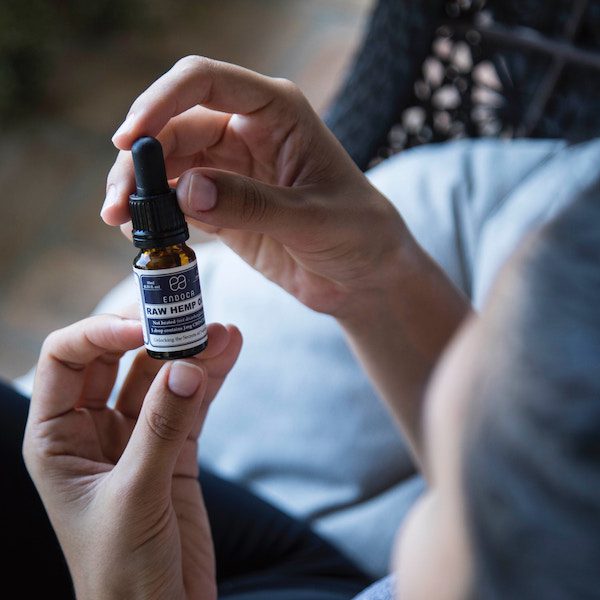 Can taking CBD oil cause you to test positive for marijuana?
It's possible — and certainly a legal conundrum since taking CBD oils, tinctures, and other products ranging from gum to teas have become legal in the State of Ohio.
Since these CBD products are derived from hemp — not from cannabis — and contain less than .1% THC, you don't need a medical marijuana card or a recommendation from a medical marijuana doctor to be able to use them legally. You can purchase a wide range of CBD products over the counter at health food stores and gas stations in Ohio. CBD is known to provide pain relief, ease anxiety, and reduce swelling in muscles and joints.
But despite being legal, CBD oil could potentially get you in hot water with your boss — should you fail a drug test.
False Positives, Ruined Lives
Such was the case with a 26-year-old video producer from Reno, Nev. who failed a drug test for a job. The individual had never used cannabis.
"I thought I was in the clear," J.C. told Consumer Reports. "From everything that I had heard, CBD oil wasn't supposed to show up on drug tests."
Why CBD Oil Can Test Positive for THC
The reason CBD could lead to a false positive drug test isn't the CBD itself but due to a buildup of THC. The urine test used most often in the US doesn't test for CBD. It actually analyzes for a compound the body produces as it metabolizes THC.
"There isn't going to be a laboratory analytical false positive confusing CBD with a THC metabolite," Barry Sample, senior director of science and technology at Quest Diagnostics, the largest administrator of drug tests in the U.S., told Consumer Reports.
Some CBD consumers are taking the manufacturers to court. Bianca Thurston of Pennsylvania and Coni Hass of California are both suing Koi CBD. The two claim that the company's CBD product caused them to test positive on drug tests.
"It's buyer beware," Sample says. "There's not always truth in labeling on the products."
See You in Court: Consumers Sue CBD Brands
Some CBD consumers are taking the manufacturers to court. Bianca Thurston of Pennsylvania and Coni Hass of California are jointly suing Koi CBD, alleging that they failed drug tests because of the company's CBD product.
"Koi prides itself on providing the highest-quality products while being a leader in the industry," Koi CBD told Consumer Reports in a statement about the lawsuit. "We take claims regarding our products very seriously. We are investigating this matter and the allegations, which at this time, are unproven and unverified. We remain focused on continuing to carefully craft and offer a full array of beneficial cannabinoid products."
Could You Be Fired for Medical Marijuana?
In Ohio, CBD must contain less than .1% THC to be legal and not considered a medical marijuana product. But taking CBD that is part of Ohio's medical marijuana program can lead to a positive test — even if it doesn't contain enough THC to get you high.
And it's worth noting that CBD cannabis products are more beneficial for pain and controlling conditions such as epilepsy if they contain some degree of THC. Medical grade CBD that does require a medical marijuana card and a recommendation from a medical marijuana doctor will be more effective at treating pain.
The trouble is it could also get you fired from your job if your employer isn't down with you using medical marijuana. Even though medical marijuana is recognized by the State of Ohio as effective treatment for a number of ailments and conditions, employers still have the right to terminate medical marijuana users at their discretion.
Read the Fine Print
The bottom line is if you are concerned about passing a drug test and consume CBD oils and tinctures, read the ingredients label carefully. Consumer Reports suggests:
"To increase the likelihood that a product doesn't have more THC than claimed, look for a manufacturer that can provide a Certificate of Analysis, or COA, for its product. That document shows the results of a company's testing for THC, CBD, and various contaminants. Though that testing is voluntary (except in Indiana and Utah) and the results aren't confirmed by independent experts, for now it's the best information available. If a store or website can't provide you with a COA, look for another product."