Can Stem Cells Help Treat COPD? New Studies Are Encouraging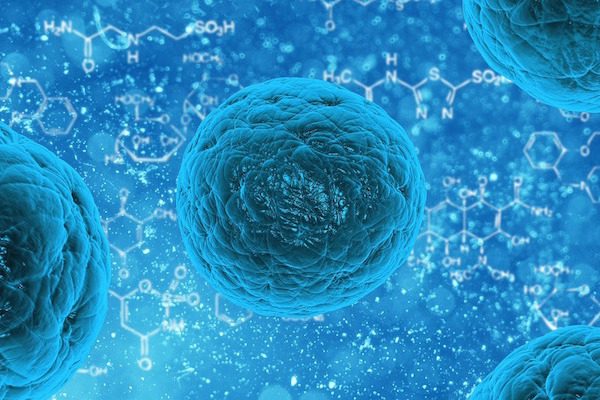 Chronic obstructive pulmonary disease (COPD) is a progressive lung disease that affects millions of people in the US. Over 16.4 million people in the US have been diagnosed with this disease — another 18 million people likely have it and don't even know it. People who suffer from COPD have a high degree of inflammation that makes it very difficult to breathe. The two most common types of COPD are chronic bronchitis and emphysema. Many people suffering from COPD have a combination of both. Because COPD is progressive, there is no known way to regenerate airways damaged by the disease. But stem cell treatments might change all that.
Stem Cell Treatments for COPD
Could stem cells be used to treat COPD? Maybe. Recent research has been encouraging.
Stem cells are the body's building blocks of healing — they can renew themselves through cell division. Most importantly, stem cells differentiate themselves and take on the properties of several structures and tissues, as the need arises. Stem cells can be injected into the relevant area, in this case in and around the lungs, where they will continue to divide and replicate – creating new, healthy tissue.
COPD is caused by air sacs in the airways and lungs losing their ability to stretch. A person suffering from COPD may have destroyed air sacs, or the walls of their airways might be inflamed. Their airways may also be clogged with mucus, making breathing difficult. Stem cell injections may be able to reduce inflammation in the airways and help lung tissue recover from damage. They can grow healthy, healed tissue in the lungs and stimulate growth of new capillaries — small blood vessels in the lungs. The combination of all these benefits mean that stem cell treatments (1) can slow the progress of COPD, (2) improve lung function, and (3) have the potential for lung tissue regeneration.
New Studies on Stem Cells & COPD Show Promising Results
One recent study found that stem cell therapy could be effective at improving lung function and exercise capacity for people suffering from COPD. Findings were presented in an oral presentation at the 2020 International Society for Cell & Gene Therapy (ISCT) annual meeting last May.
"The correlation between highest CRP levels and greatest degree of response to remestemcel-L suggests that the inflammatory component of the lung disease may trigger and be amenable to the immunomodulatory effects of treatment with remestemcel-L in patients with acute inflammatory conditions," Fred Grossman, chief medical officer of Mesoblast which conducted the study, said in a press release.
"Since recurrent hospitalization rates and mortality in COPD are associated with both high levels of CRP and progressive decline in the six-minute walk test, these results suggest that remestemcel-L could provide longer-term benefits for COPD patients with high levels of inflammation," Grossman added.
Other studies also show encouraging results. According to a report done by the Lung Institute called Autologous Stem Cell Therapy and its Effects on COPD, over 82% of patients that attempted stem cell treatment had noticeable improvements in their quality of life after their therapies.
Could stem cells help treat your COPD? Talk to Dr. Blatman, a stem cell doctor. He may be able to recommend some treatment options for COPD that include stem cell therapy.