Can Stem Cells Fight Old Age? A New Study Seeks the Answer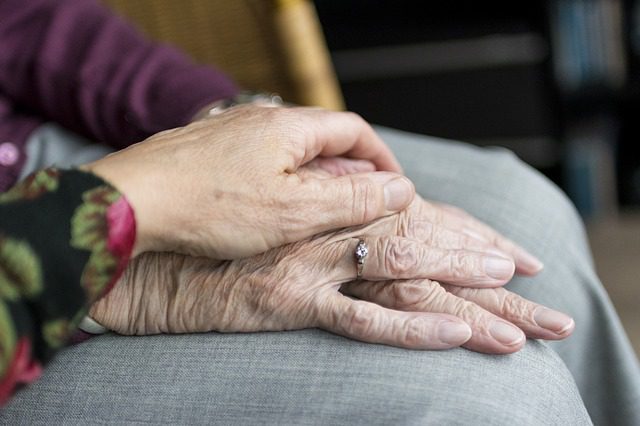 Our Cincinnati patients have experienced significant results from stem cell treatments for knees, hips, back pain, and joint and muscle pain. But could stem cells help fight the aging process as well?
Maybe someday. Research in 2017 found encouraging potential in using stem cells to help mitigate the aging process. Scientists at the University of Miami Miller School of Medicine completed a clinical trial showing safety and efficacy of stem cell therapy in the treatment of frailty. They successfully used adult stem cells to help mitigate regions of inflammation.
"There were statistically significant improvements in physical performance and immune markers of frailty," reported Vitro BigPharma in a blog published at the findings of the study. "Another larger, multi-center trial is now under way. This study provides support for reduction of frailty and inflammatory conditions in aging patients. Quality of life is improved by reducing the risk of injury from falls, etc."
A New Study in Search of Participants
The group that ran that study is seeking subjects for three additional studies. Scientists hope the research will open up additional treatments for diseases affecting older adults. The new study is possible due to grants from the National Institutes of Health (NIH), the Maryland Technology Development Corp. (TEDCO) and the Alzheimer's Association.
"Longeveron is now recruiting for an expanded Phase 2b Aging Frailty study as well as for a Phase 1 Alzheimer's trial, and Phase 1 and 2 trials to evaluate the safety and efficacy of its stem cells for improving flu vaccine immune response in aging frailty patients."
"Stem cell therapy is a promising new treatment option under clinical study for chronic diseases and injuries affecting various organ systems," said Geoff Green, Senior Vice President of Clinical Operations at Longeveron. "One of the most exciting ideas emerging from the field of regenerative medicine is the theory that stem cells may prevent, treat or possibly even reverse aging-related disability and frailty. Because stem cells migrate to sites of tissue injury and inflammation, there is significant interest in research to understand the ability for cells to reduce inflammation, repair tissue, and improve or restore functional capacity and ameliorate diseases and disorders associated with aging."
Study to Follow Strict FDA Regulations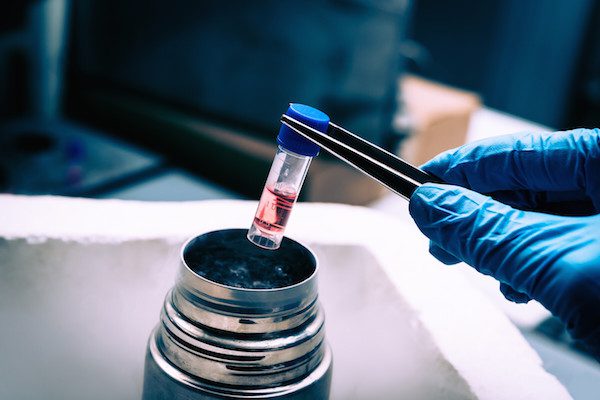 The new study will follow strict regulatory compliance as required by the FDA.
"We are held to and comply with strict regulatory requirements," Green stated. "This is intended to give patients and physicians confidence that the product is made according to the existing standards in place that regulate the clinical testing of allogeneic stem cells. We hope to be the first to offer an FDA-approved off-the-shelf stem cell product as a treatment for conditions such as Aging Frailty, Alzheimer's disease and Metabolic Syndrome."
The study's scientists hypothesize that chronic low-grade inflammation within the body could possibly be a factor in Aging Frailty.
"Such chronic inflammation can take severe tolls on the body and general health. This includes weakening of the immune system or immunosenescence," Green told Forbes. "Mesenchymal stem cell therapy can alleviate inflammation, and promote endogenous tissue repair. We thus believe that LMSCs could potentially be therapeutically beneficial to those with Aging Frailty, and we are measuring the effect of the cells on functional endpoints such as mobility, strength, endurance and balance, and the patient's opinion of their quality of life.
"There is great interest in learning the effect in the target patient population using randomized, placebo-controlled clinical trials," Green added. "To our knowledge, we are currently the only organization conducting clinical trials using allogeneic mesenchymal stem cells in Aging Frailty."
An Emerging Science with Great Potential
Stem cell therapy is an emerging science where there is much yet to be discovered. At our Cincinnati wellness clinic, our patients have seen promising results from stem cell injections to treat neck pain, back issues, knee problems and more. If you think you may benefit from stem cell therapy, call our Cincinnati office for a consultation. In addition there may be things you can learn about that will increase your chance of a more positive response to the treatment. We specialize in biohacking your biology to improve and speed healing.
Other Alternatives to Aging
At our health and wellness clinics in Cincinnati and New York City, we can help patients in other alternative therapies that can help reverse the effects of aging. One approach is TempSure Envi, a skin rejuvenation therapy that uses radiofrequency to gently heat the skin and boost the body's natural production of collagen. This can help remove wrinkles and crow's feet, resulting in a healthier, younger looking skin.