5 Ways Collagen Can Help You Look Younger through Skin Rejuvenation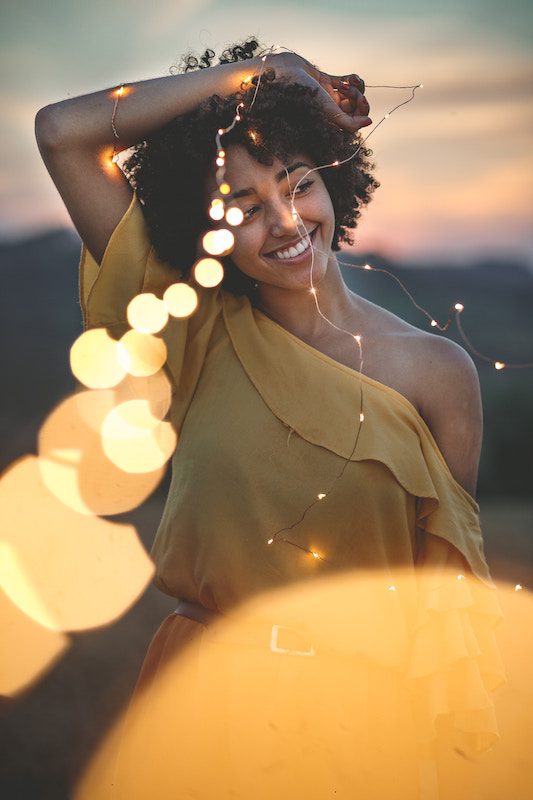 Collagen is the youth protein. Our bodies produce it naturally. It's what keeps our skin supple — fibers denser, more youthful looking. But as we age, our bodies produce less of it. That's why we wrinkle, why age lines and crow's feet form around our eyes, lips, and cheeks. Collagen is the closest thing we have to a fountain of youth — but as we age, the flow dwindles to a trickle.
The good news is you can increase the amount of collagen in your skin naturally — through the heat applications of TempSure Envi which uses radiofrequency to heat skin fibers and boost collagen production. The result is a denser, supple and more youthful looking skin. TempSure Envi can help reduce wrinkles, crow's feet, and other natural side effects of aging.
Here's why collagen is good for you — and why boosting your collagen naturally can help you look younger, healthier and beautiful.
Reverse Skin Aging
It's the body's declining production of collagen that leads to fine lines, crow's feet, and age wrinkles. A 2014 study of women ages 35 to 59 who took collagen supplements found an improvement in skin elasticity in as little as 4 weeks. Further improvements were noted just 8 weeks later.
But you don't need to take supplements to enjoy the benefits of collagen. In fact, heat treatments can provide a more thorough and deeper collagen experience. Skin rejuvenation treatments like TempSure Envi help you be youthful to your core — all over, naturally healthy.
Helps Tighten Gut Tissues
Wrinkles aren't the only side effect of aging — you've likely noticed it in your gut as well. As we age, our metabolism slows down, so it's easy to put on weight. This combined with lifestyle changes as we age (mom or dad gut), getting less exercise, and years of holidays can catch up with you.
Increasing your collagen, whether through supplements or skin rejuvenation, can help break down proteins and sooth the lining in your gut. It can heal inflammation in your gut, as well as change the microbiology in your gut so more of what you eat passes into your bloodstream without getting stuck in your abdomen.
Boost Metabolism
On top of healing the lining of your gut, increasing collagen can also boost your metabolism. Your body will produce more muscle than fat for a tighter and denser core with less cellulite. Better muscle mass is good for you — it better supports bone structure and your posture. Your body will burn more calories — takes it right off your waistline.
Stronger & Healthier Nails, Hair, & Teeth
Collagen is also good for your nails, hair and teeth. In addition to denser skin, collagen is also an important building block in your nails, hair, and teeth. Boosting your body's collagen production helps your nails look healthier. It can also lead to younger, fresher looking hair. And yes, it's good for your smile too.
Improves Cardiovascular Health
Better collagen improves the amino acid content in your bloodstream. This helps shrink the fat in your arteries and minimize the accumulation of fat. Collagen can help repair tissue in the joints and arteries, improving blood pressure.