Put the "O" Back in Love: 4 Benefits of Vaginal Rejuvenation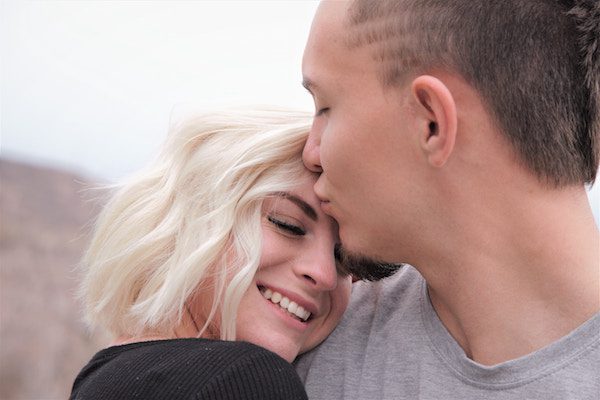 The tissue of the vagina is very elastic, so that the vagina can naturally stretch for intercourse, childbirth, etc. It's supported by horizontal muscles that act sort of like a sling. All of our muscles and soft tissues experience the effects of age and use, and that includes the vagina. Pregnancy, birth control, and aging will naturally take their toll. People with cervical conditions like cervicitis, some STDs, and cervical cancer survivors can also experience vaginal dryness, brittleness, and soreness as a result of tissue damage over the course of the illness.
Vaginal rejuvenation is a sensitive subject; people don't like to talk about symptoms like sexual dysfunction or incontinence. But these problems are common – nothing to be ashamed of. And people often think only surgical interventions can remedy their situation; but that's not true. There are holistic alternatives: TempSure Envi is natural vaginal rejuvenation treatment that uses therapeutic heat to improve circulation to the vagina. This spurs the body to create more collagen and elastin, restoring the elasticity and function of the vaginal tissue. It is a non-invasive, non-surgical procedure that can restore intimate wellness and make you feel young and alive deep down. Another holistic approach to vaginal rejuvenation our Cincinnati office recommends (and performs!) is the O-shot. The O-shot is a targeted platelet-rich-plasma therapy that aims to jumpstart your body's production of new, healthy tissue cells.
Both of these vaginal rejuvenation treatments can dramatically improve your self-confidence, love life, and, yes, enjoyment of orgasms in ways you may never have thought possible. Here are 4 ways holistic vaginal rejuvenation can give a rebirth to your intimacy and get your self-confidence back to where it belongs.
Natural Vaginal Rejuvenation Results in Tighter Vaginal Muscles
While it is a myth that your vagina loosens during sex, it is a fact that it loosens after childbirth. As any mother knows, birthing a baby isn't easy; the cervix has to dilate to accommodate a baby's head – this can be a diameter of up to 10 inches. Ouch. While your body will naturally recover some after the birth, some stretching will be permanent; elastic tissue can never fully restore itself to its original form after a period of acute stress like that. Vaginal rejuvenation treatments like TempSure Envi and the O-shot can help tighten and restore the elasticity of your vagina so your intimate muscles are tighter and firmer. This is a gift not only for the man in your life but for you most importantly. You'll enjoy sex like never before with renewed energy, pleasure and confidence.
Vaginal Rejuvenation Doubles as a Urinary Stress Incontinence Treatment
Bladder leakage is common after childbirth and in later age, but that doesn't make it any less embarrassing. Picking up your child, running, stretching, doing yoga, or even just coughing can sometimes result in accidental leakage. This is because your pelvic floor has been disrupted due to vaginal birth, or weakened due to age. Vaginal rejuvenation will effectively increase collagen levels at your urethrovesical junction, minimizing bladder leakage and incontinence problems.
Vaginal Rejuvenation will Increase Your Confidence
By improving your intimate wellness, you'll achieve new levels of confidence, both in the bedroom and in the outside world. Social interactions, day-to-day encounters, and professional development will have a renewed energy. A great sex life will bring a new energy to even platonic areas of your life in surprising ways. All without invasive surgery or painful (and delicate) recovery periods.
Can Vaginal Rejuvenation Make Sex Better than Ever?
Um, yeah! For the exact same reason vaginal rejuvenation can help eliminate bladder leakage, it can make improve your sex life like never before. The process stimulates collagen, tightening vaginal tissue and narrowing your vagina. This will give you a better grip during sex, which is great for your partner and incredible for you because you'll be able to feel more and feel better in the process.
And that increased circulation will also lead to better and amazing orgasms.
Not to mention, outside of the bedroom, no accidental bladder leaks just because you laughed a little too hard.
Get your ying back and absolutely soar in the bedroom!